LONDON ROAD
It's fitting that a station as well known as London Road in Manchester should have some old appliances preserved. Those illustrated are part of the collection housed at the Greater Manchester Fire Service Museum in Rochdale.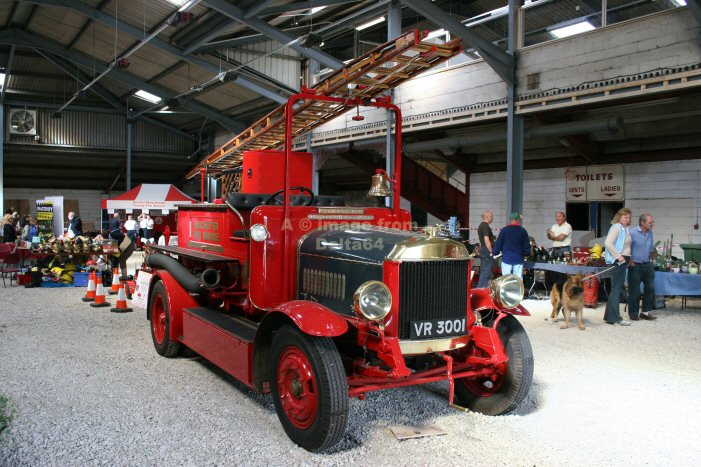 This Morris pump VR3001 is of 1929 vintage.
It was seen at the Fire Extravaganza at Milnrow, 3 September 2005.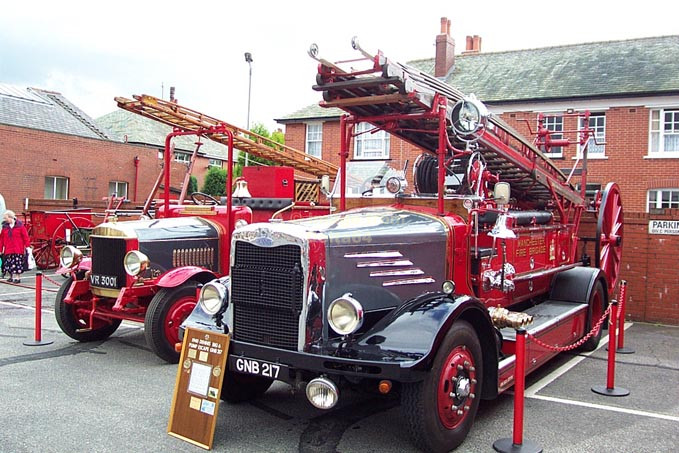 Much more 'modern' is this superb Dennis pump escape GNB 217 of 1940.
It was photographed at Rochdale Fire Station where the museum is based, 7 September 2002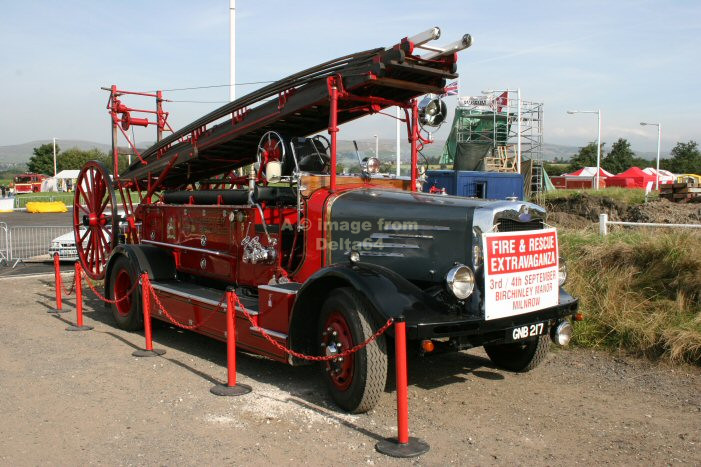 This latest picture shows the Dennis at Milnrow bearing an advert for the event, 3 September 2005.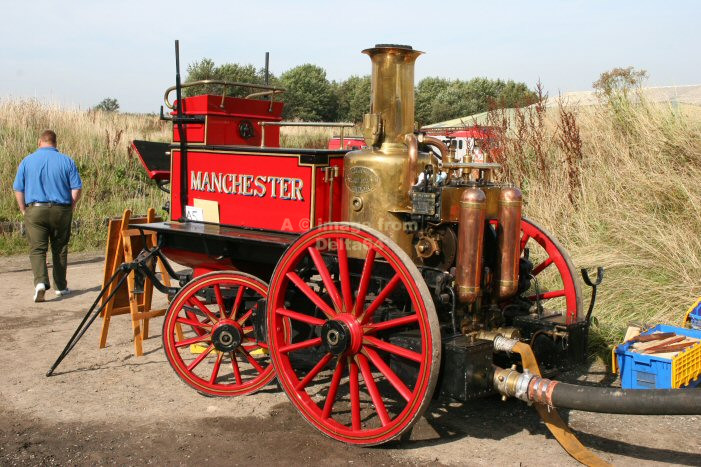 This Shand Mason Steam Fire Engine was also seen at Milnrow, 3 September 2005.
GREATER MANCHESTER LIBRARY INDEX