ENGINEERING CENTRE
OF EXCELLENCE ~ Page 1
The Merseyside Engineering Department moved in 2010 from premises in Speke to new premises in Bootle, close to the Service Headquarters. With most front line appliances 8 years old or less, visits of vehicles to the centre are predominantly for routine maintenance. I am grateful to the Management of both the Fire & Rescue Service and the Department for the kind invitation to the centre and for the opportunity to post these pictures and those on subsequent pages.
All the pictures on this page were taken on 19 November 2010.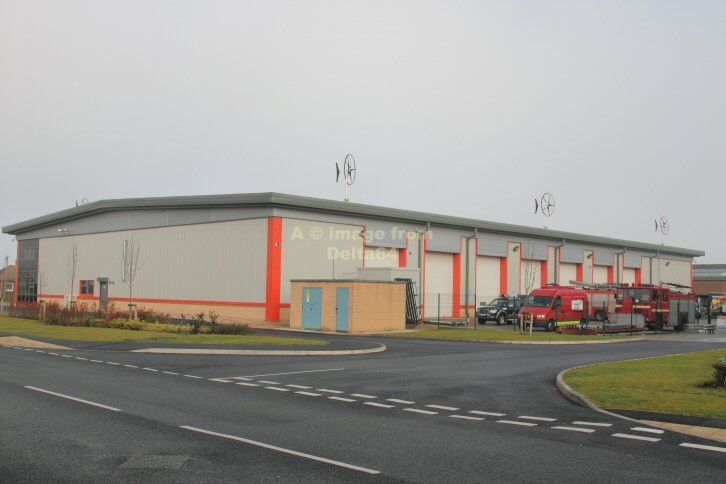 The rear of the premises.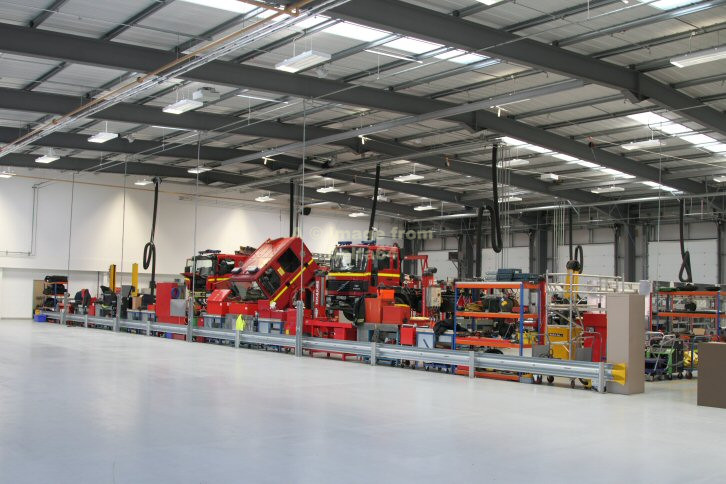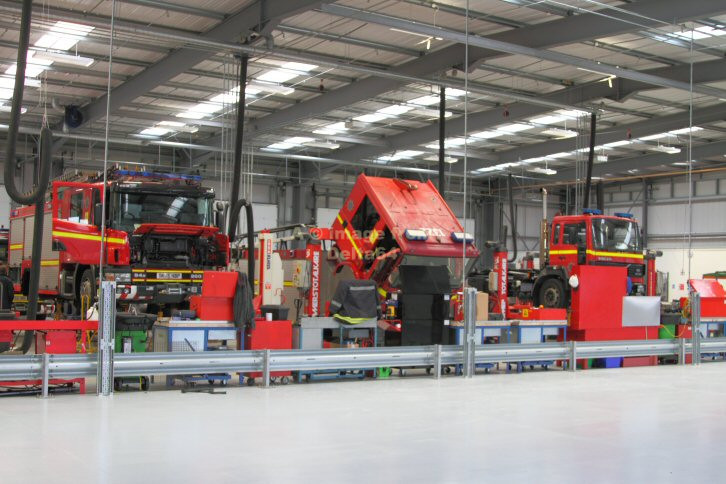 The premises are very spacious, although there are plans in the offing for further use of the space visible in the foreground of these pictures.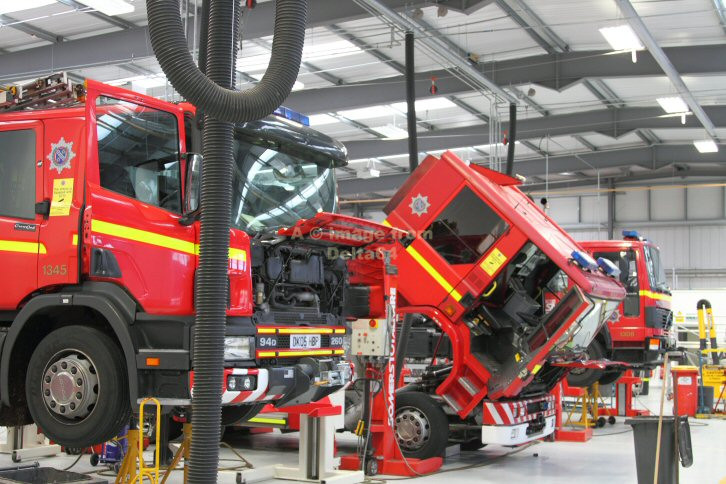 A Scania, a Dennis Sabre and a Volvo Prime Mover can be seen in this picture.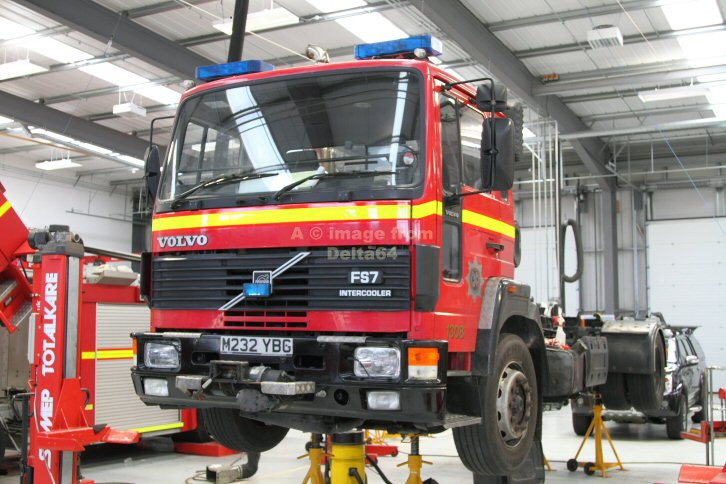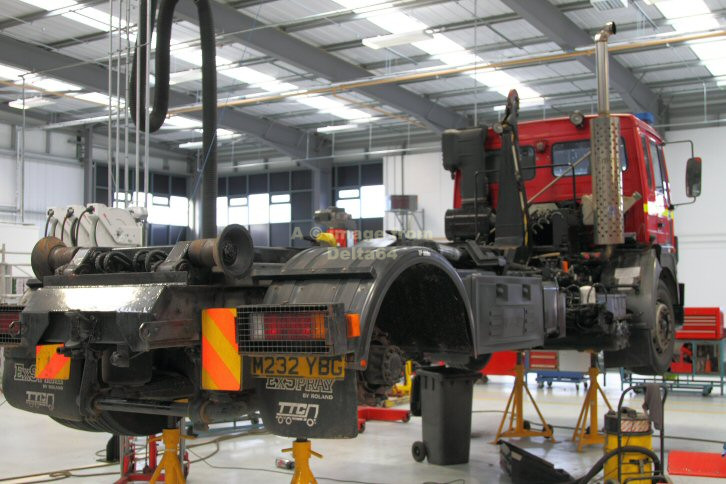 Volvo Prime Mover M232YBG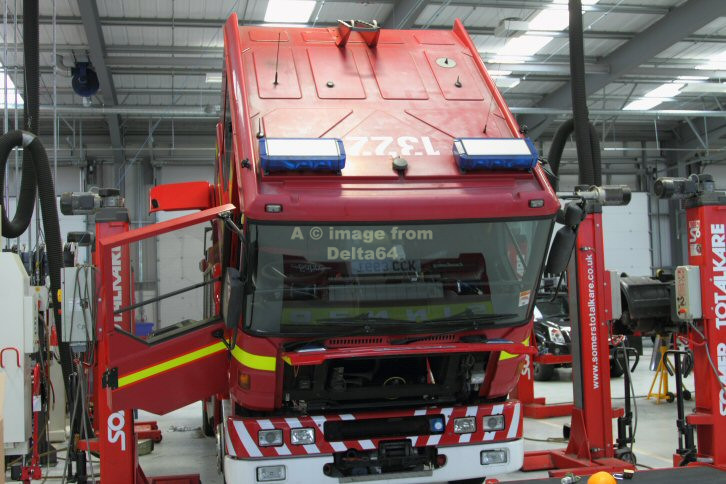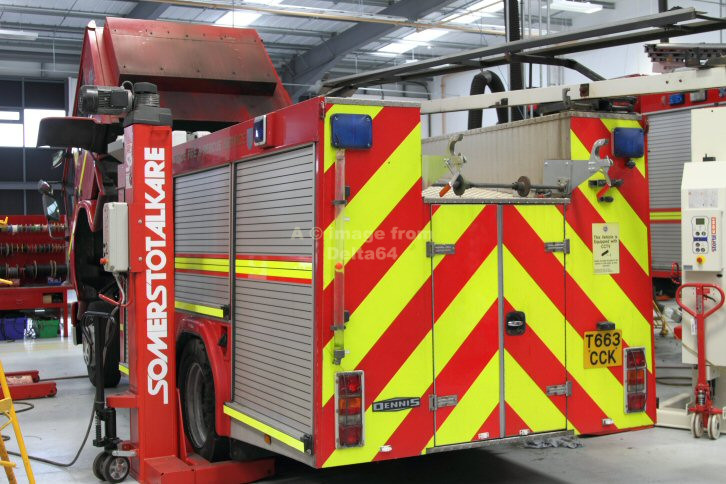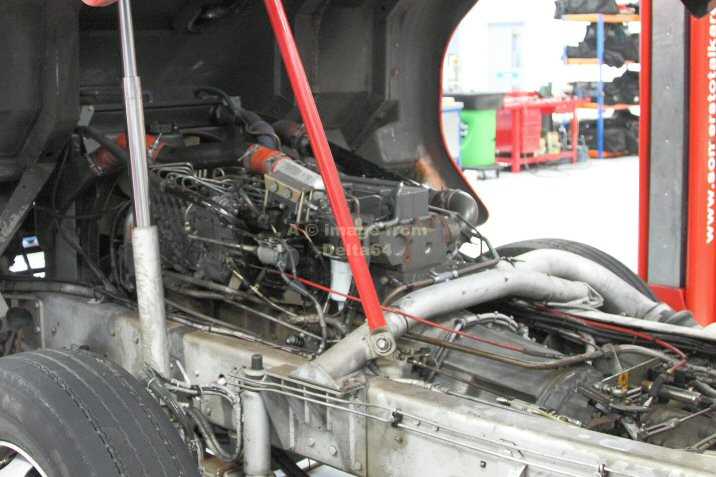 Reserve Dennis Sabre T663CCK with the fleetnumber clearly visible on top of the cab.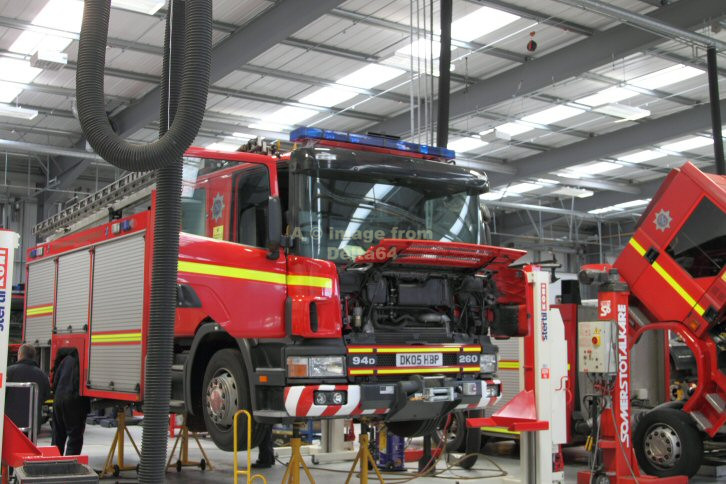 Scania DK05HBP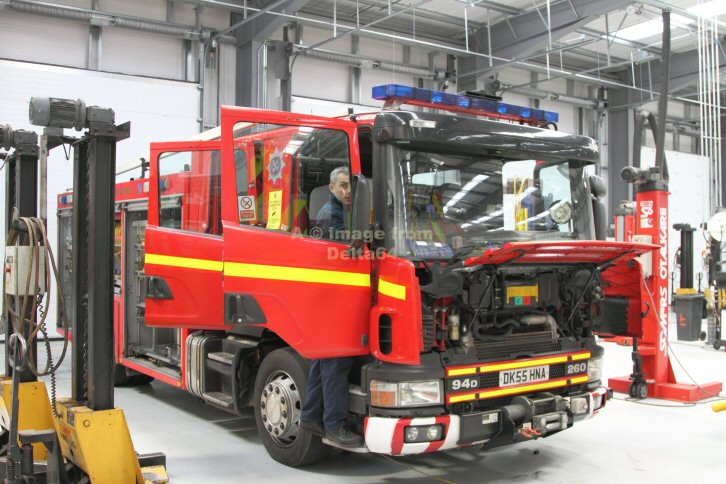 Scania DK55HNA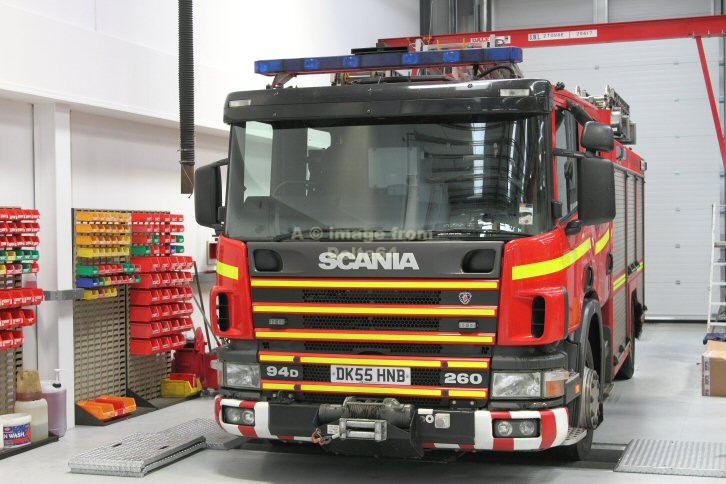 Scania DK55HNB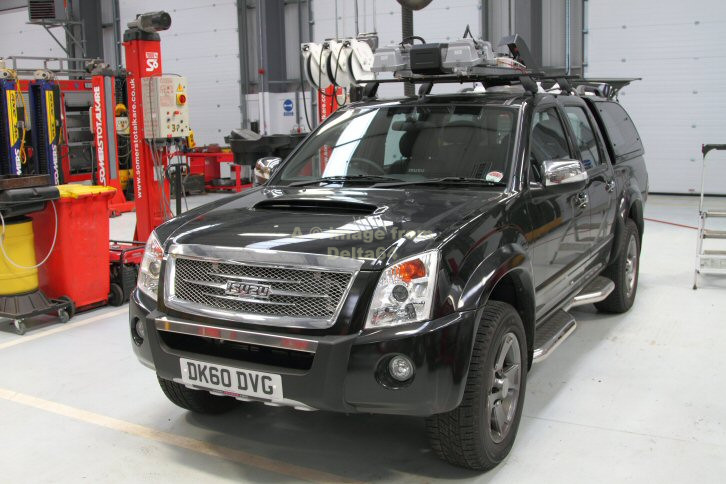 Isuzu DK60DVG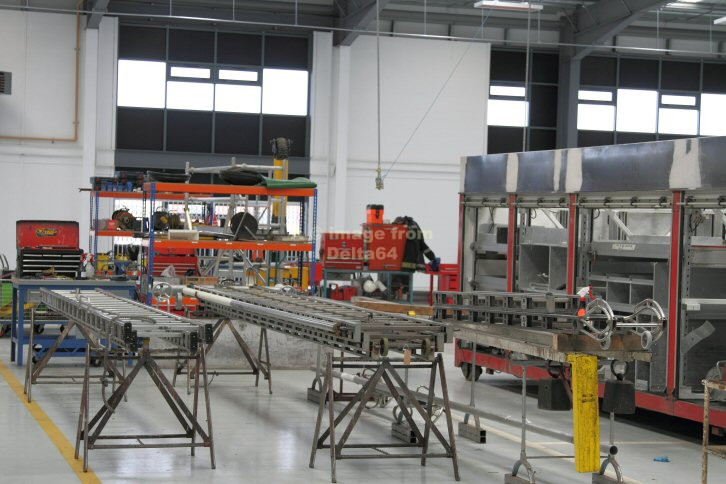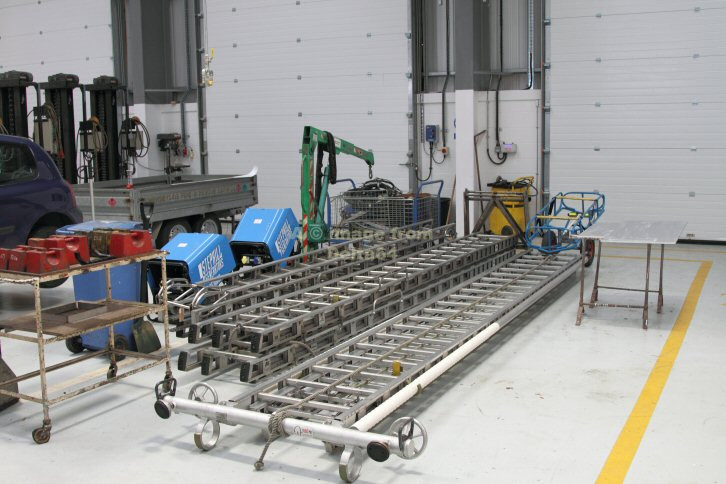 A section dealing with the servicing of ladders.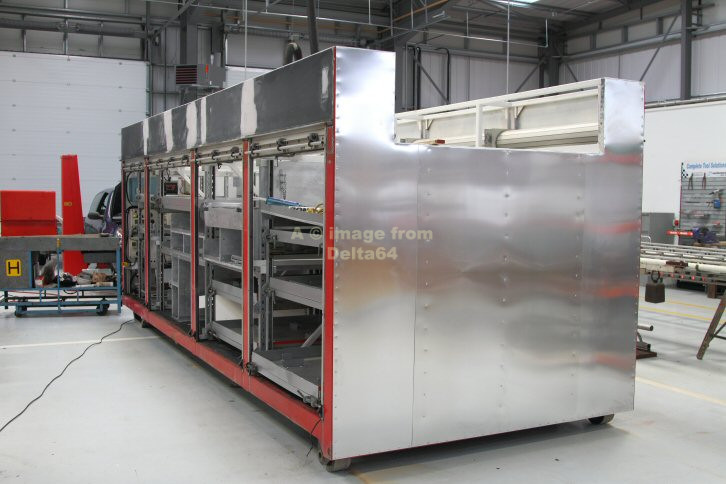 Pod 5001 was being rebuilt as a back up pod for the Special Rescue Team.
Below, I have included a selection of vehicles which were parked in the yard.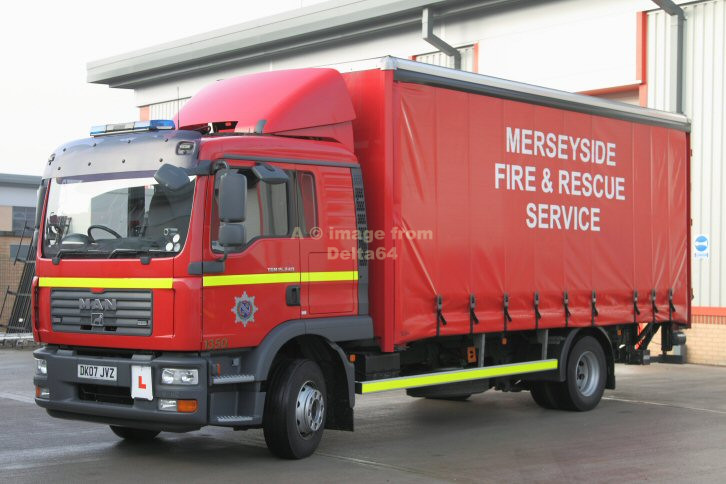 MAN Driver Training Vehicle DK07JVZ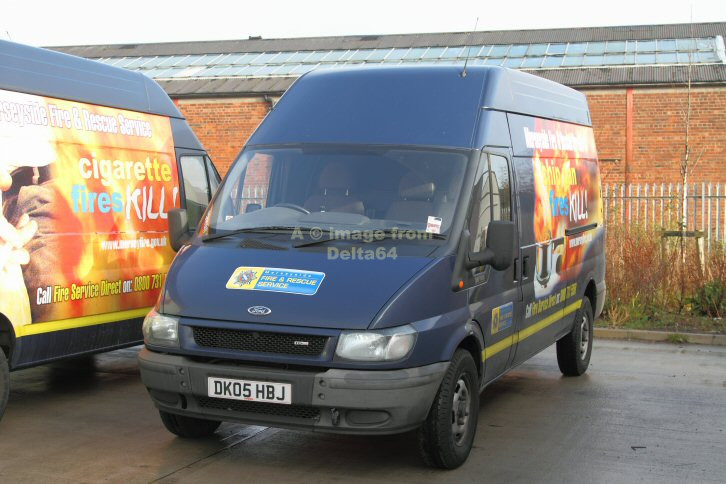 Ford Transit DK05HBJ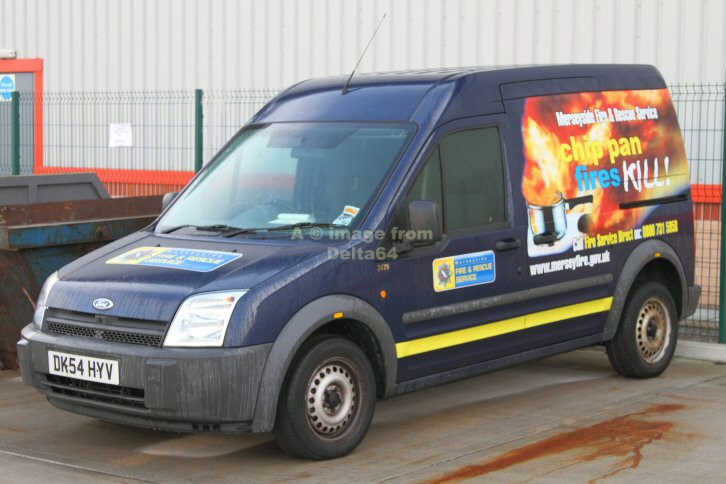 Ford Van DK54HYV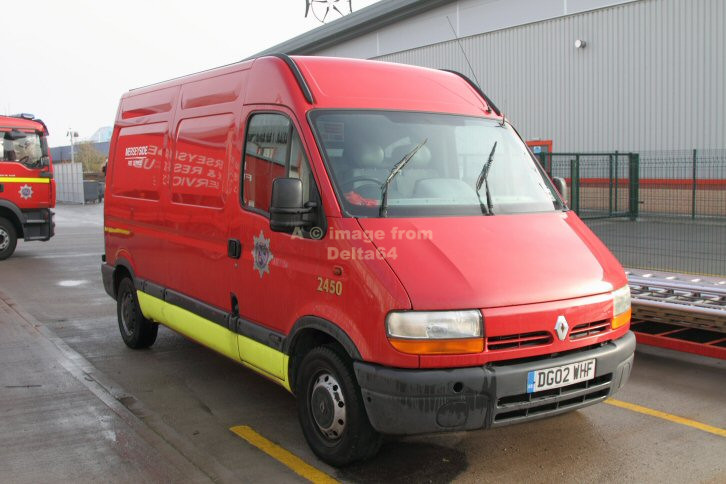 Renault DG02WHF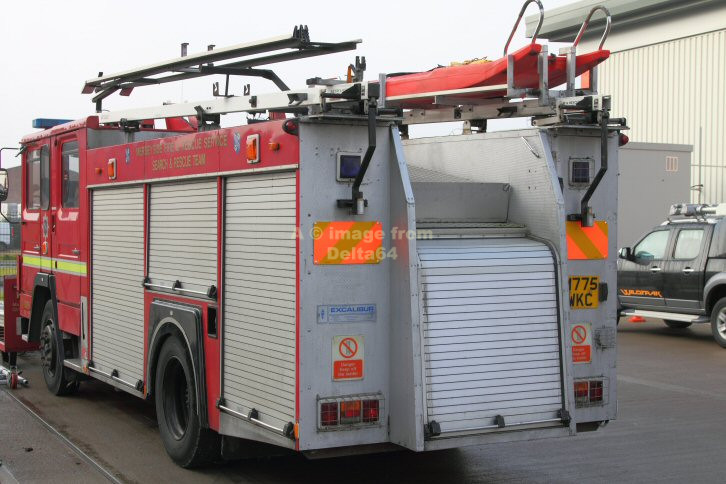 Reserve Dennis SS M775WKC