F87/E87/C38/E38 RAMSBOTTOM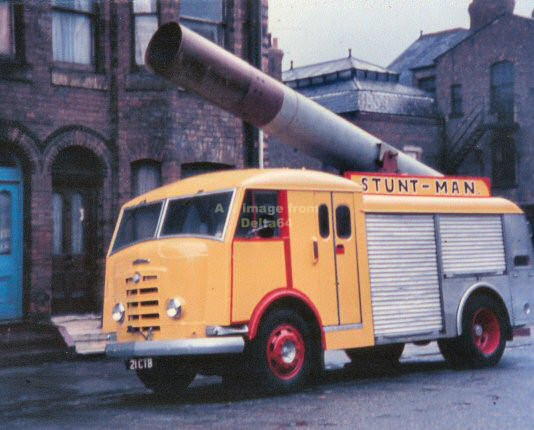 Karrier 21CTB served at Ramsbottom for around 12 years, before becoming the launch pad for a Human Canonball
[Copyright picture ~ Keith Howarth and reproduced with permission.]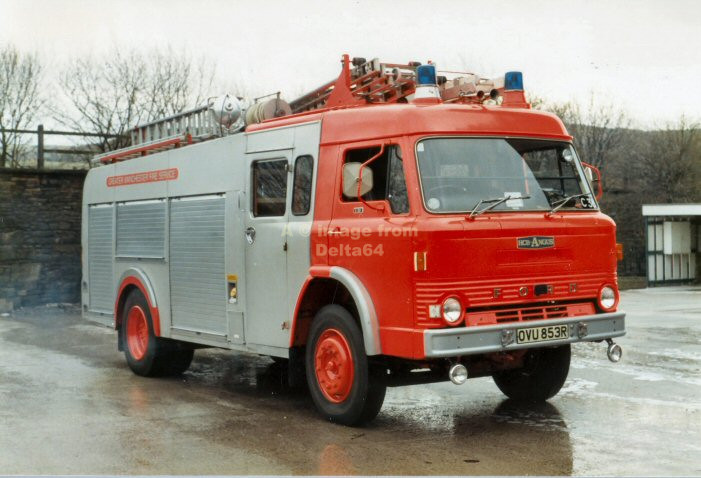 Ramsbottom has had a reputation for very smart appliances as seen her with Ford OVU853R.
[Copyright picture ~ the late Alan Gartside and reproduced with permission.]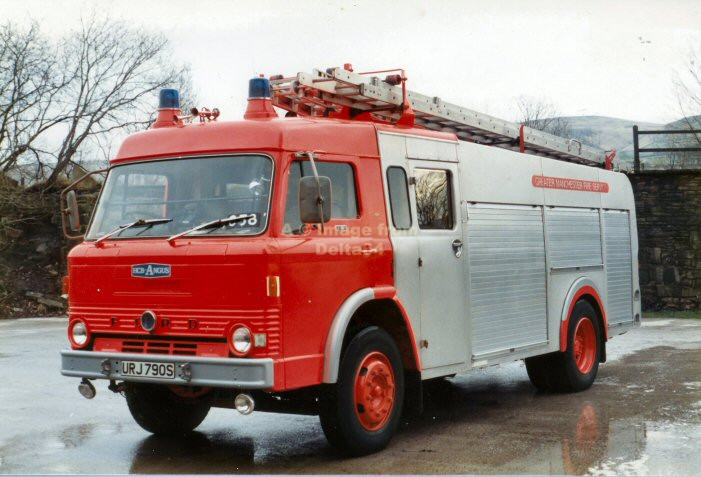 Looking equally smart was Ford D1617 URJ790S despite the damp conditions.
[Copyright picture ~ the late Alan Gartside and reproduced with permission.]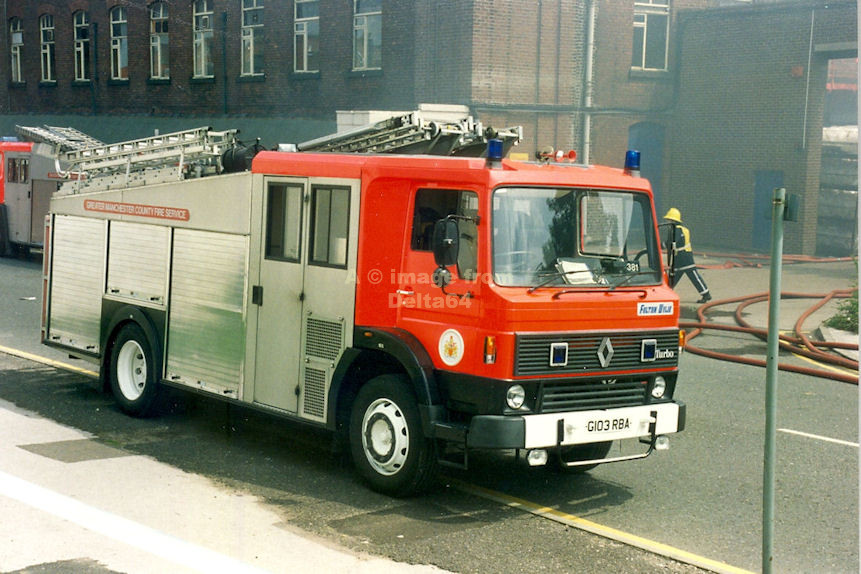 After two batches of Dodges bodied by Mountain Range the later 1989 series reverted to Fulton & Wylie as seen on G103RBA above.
[Copyright picture ~ Aidan Anderson and reproduced with permission.]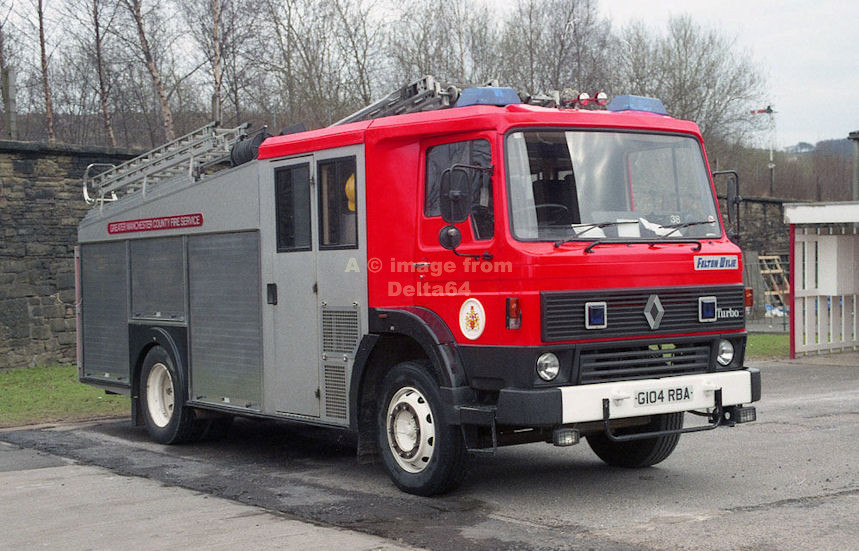 Similar appliance G104RBA was photographed in the station yard.
[Copyright picture ~ K. F. Reid MBE and reproduced with permission.]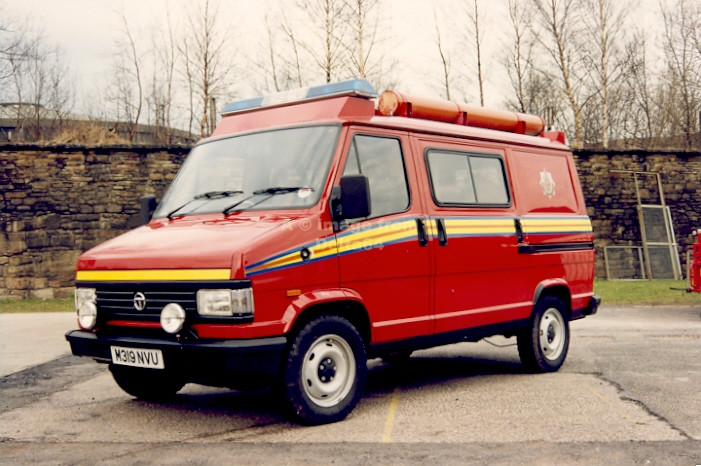 L4P M319NVU was seen here whilst in regular service.
[Copyright picture ~ the late Alan Gartside and reproduced with permission.]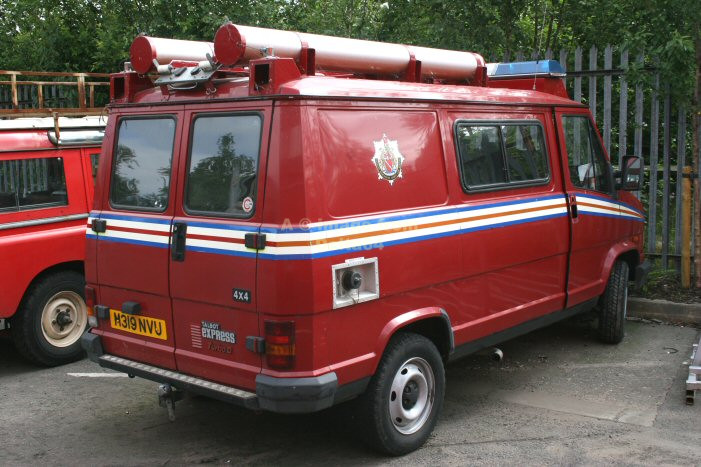 Reserve L4P M319NVU was seen in the yard at Leigh TSC, 16 July 2005.
It was formerly allocated here before sister appliance M318NVU, which is believed to have moved from Bolton North.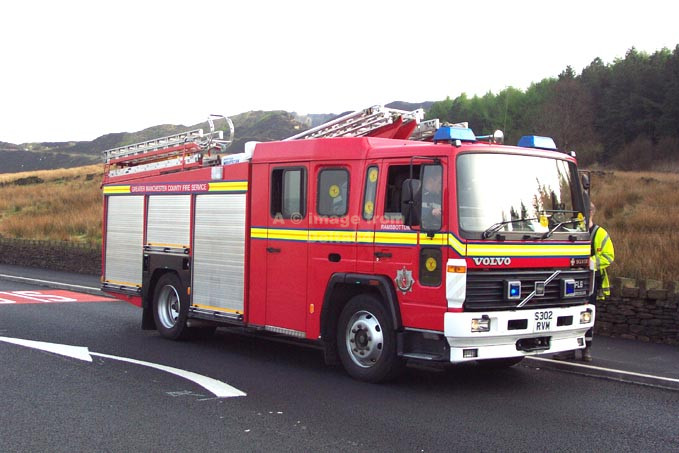 Volvo S302RVM was seen on the border of Greater Manchester and Lancashire
during a 20 pump moorland fire, 15 April 2003.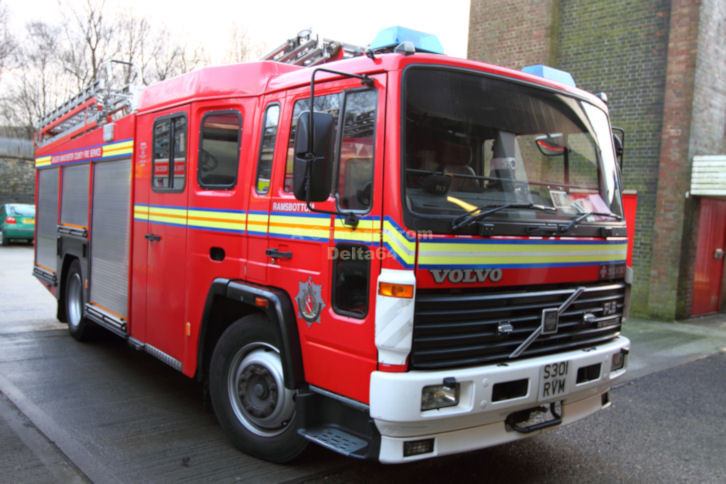 Volvo S301RVM was seen in the station yard, 21 January 2012.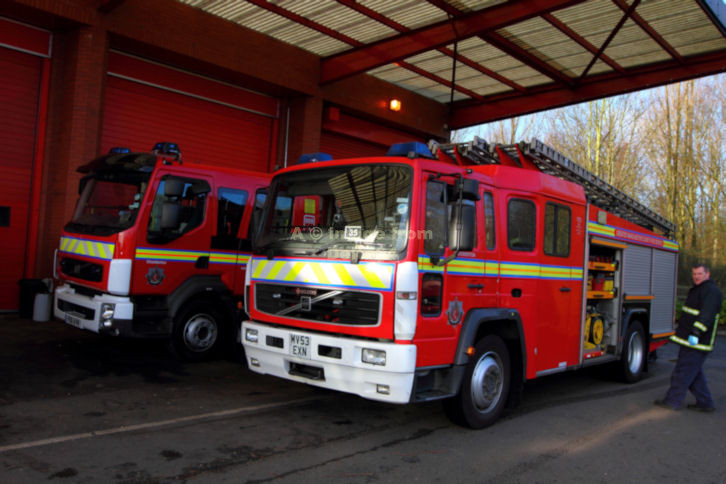 Volvo MV53EXN was seen at Leigh T.S.C., 5 January 2012.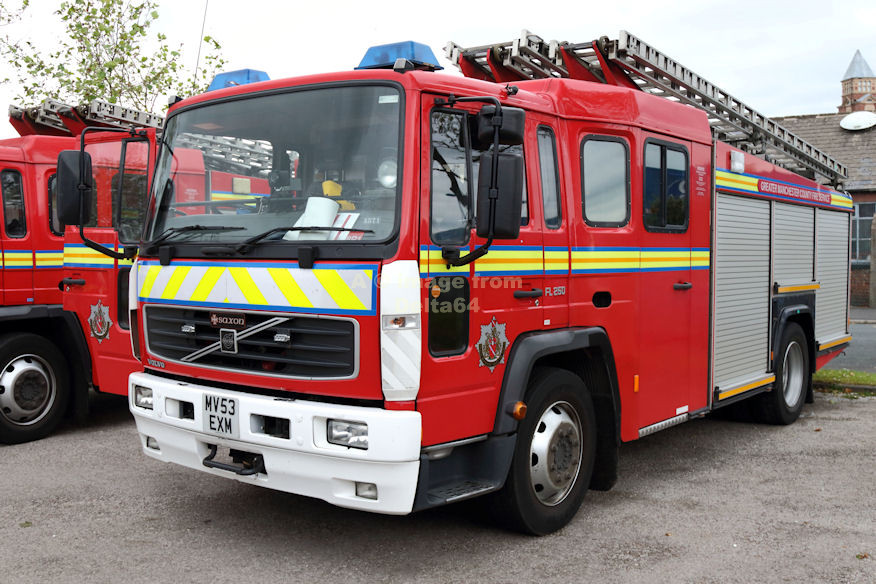 Volvo MV53EXM was seen in Wigan following a major blaze in the town, 14 June 2015.