A5/D43/S24 MARPLE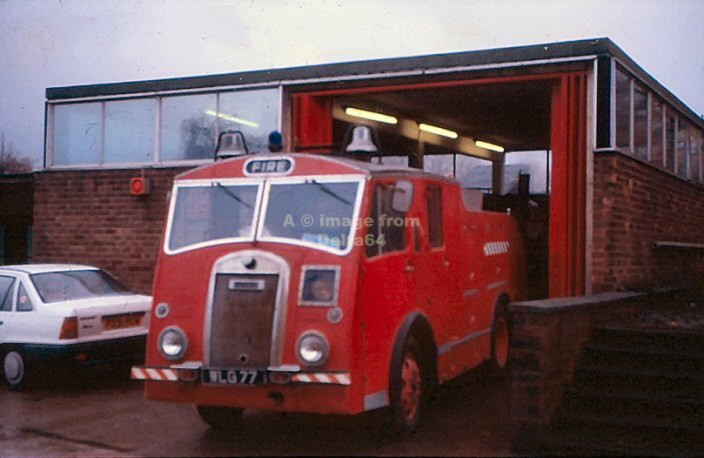 Seen her in later life, Dennis F8 WLG77 was originally based at Hazel Grove & Marple in Cheshire County days.
[Copyright picture ~ N. Glover and reproduced with permission.]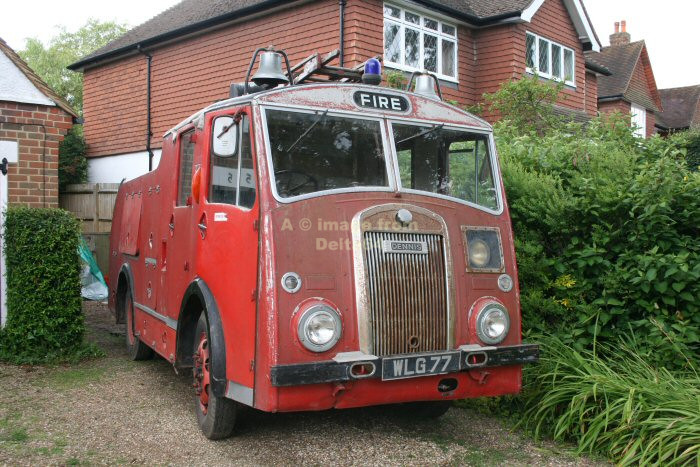 Dennis F8 WLG77 was ready to begin the long process of restoration when this picture was taken in summer 2008.
[Copyright picture ~ Phill Griffin and reproduced with permission.]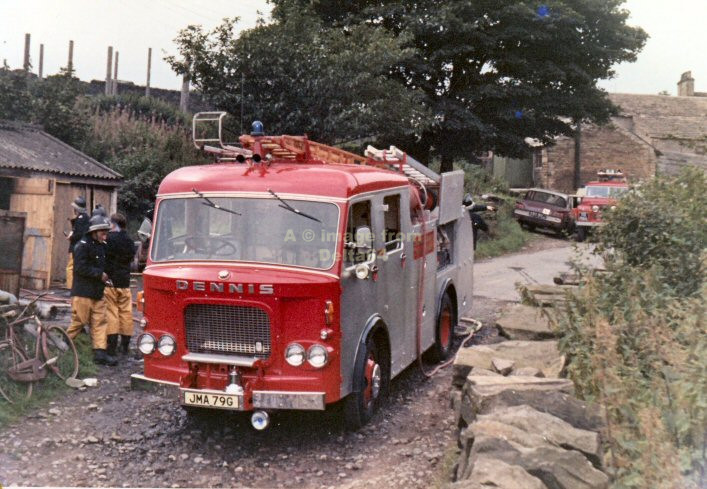 A fantastic 'at work' shot of Dennis F38 JMA79G
[Copyright picture ~ R. Simpson and reproduced with permission.]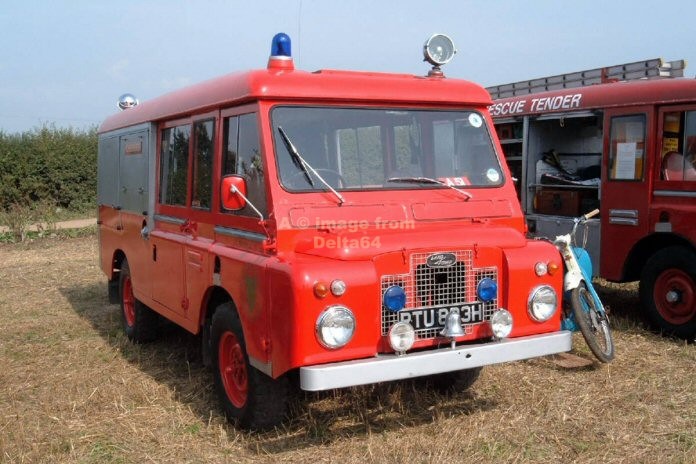 Land Rover RTU893H was seen here presumably whilst still with Cheshire.
[Picture courtesy MF&RS and reproduced with permission.]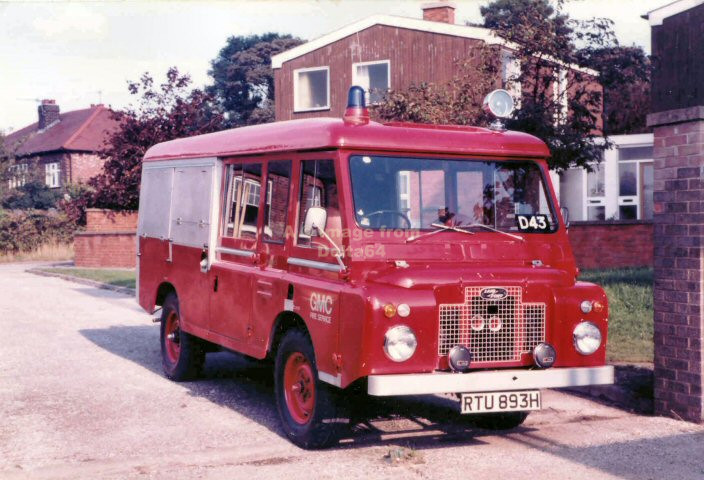 Land Rover RTU893H seen again in GMC days.
[NP collection ~ courtesy A Collier]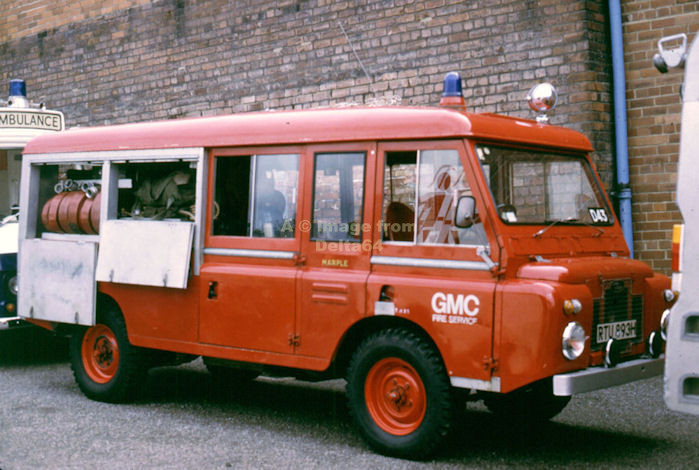 Another shor of Land Rover RTU893H in GMC days.
[Copyright picture ~ K. Reid MBE and reproduced with permission.]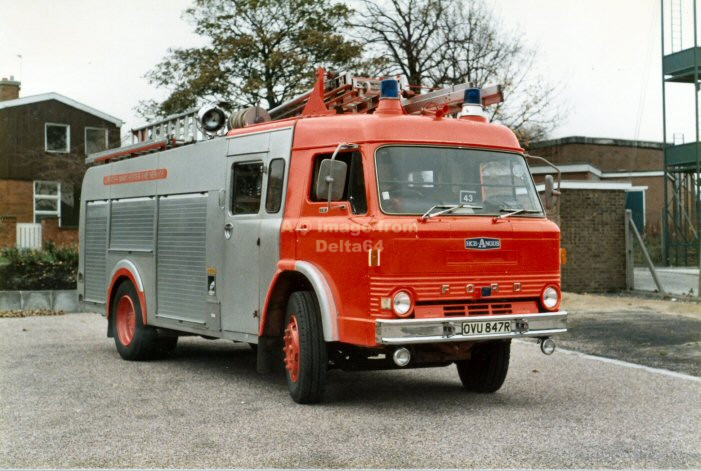 Ford D1617 OVU847R was seen adjacent to the fire station.
[Copyright picture ~ the late Alan Gartside and reproduced with permission.]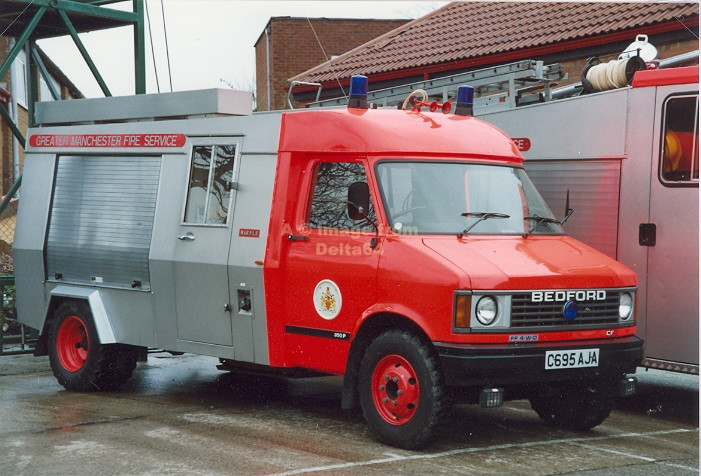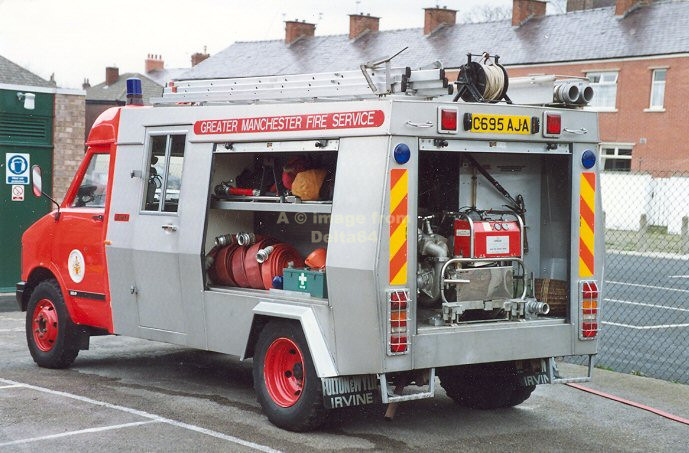 Two contrasting pictures of the unique Bedford CF C695AJA bodied by Fulton & Wylie.
[Copyright photograph Iain Kitchen and reproduced with permission.]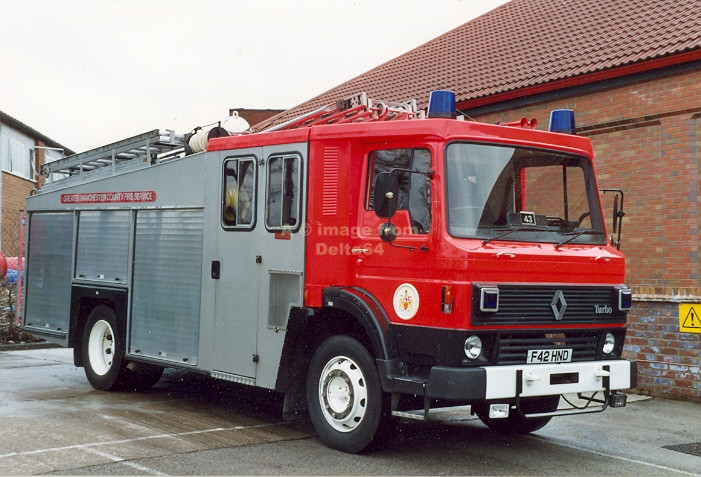 Also seen in the yard at Marple was Dodge G13C F42HND.
[Copyright photograph Iain Kitchen and reproduced with permission.]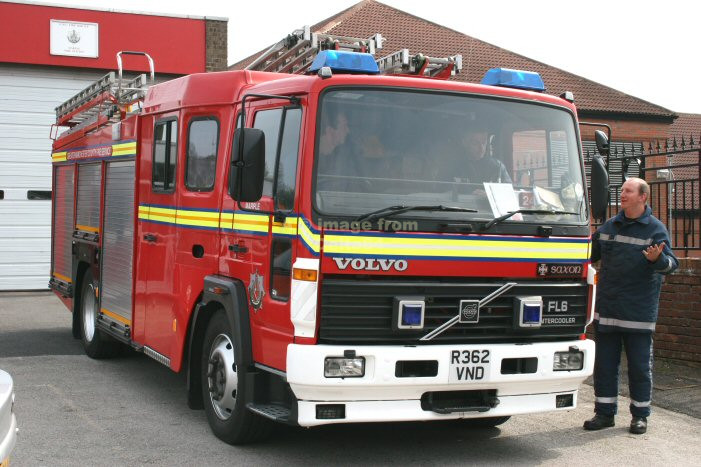 Marple pump R362VND has just returned from an incident when seen 22 April 2005.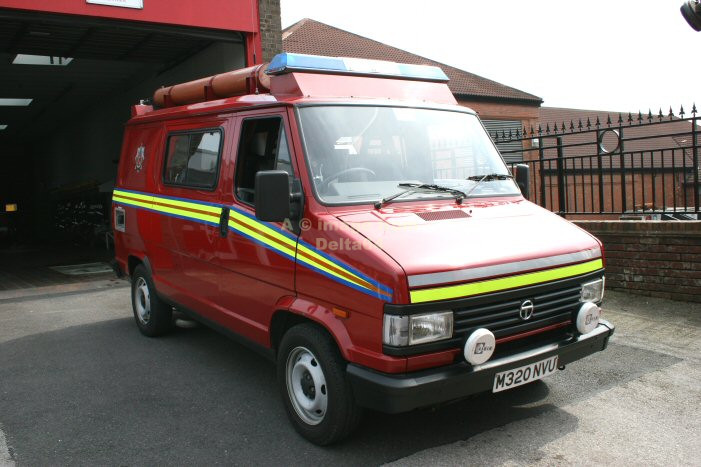 LFA M320NVU was seen at the station, 22 April 2005.
This appliance also acted as reserve for the off road vehicle at Bolton North.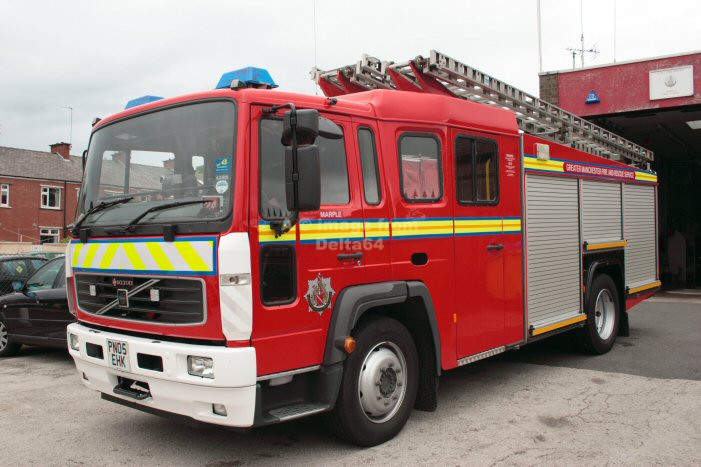 Numerically the last Saxon bodied Volvo FLH appliance, PN05EHK was seen on the station forecourt, 1 September 2008.
This vehicle was converted to a TRU in late 2013.